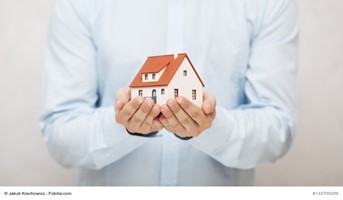 The homebuying journey is exciting, particularly for an individual who is pursuing a residence for the first time. Ultimately, there are many questions that a buyer should consider before he or she searches for a house for the first time, and these include:
1. What is my "dream" home?
Perhaps the most enjoyable part of the homebuying journey involves defining your dream residence. Because once you define your dream residence, you'll be able to narrow your house search and move closer to purchasing your first home.
Think about what you absolutely require in a new home. For example, if you want to own a house in a region where the weather is hot and humid year-round, you may require a central air conditioning system. Or, if you want to enjoy a fast, easy commute to work, you may want to pursue residences close to your office.
2. How much can I afford to spend on a house?
Getting pre-approved for a mortgage is essential. Because if you have a mortgage in hand when you begin your house search, you may be able to gain a competitive advantage over rival homebuyers.
To obtain a mortgage, you should meet with a variety of banks and credit unions. These financial institutions can teach you everything you need to know about fixed- and adjustable-rate mortgages.
In addition, don't hesitate to get expert insights into assorted mortgage options. The longer you wait to get pre-approved for a mortgage, the longer you may need to wait to kick off your home search. Thus, you risk missing out on a potential dream house if you fail to get your home financing in order.
3. Do I need to hire a real estate agent?
Hiring a real estate agent is a must, especially if you plan to embark on the homebuying journey for the first time. In fact, a real estate agent can help you quickly and effortlessly navigate the housing market and discover your ideal residence in no time at all.
Typically, a real estate agent will offer comprehensive assistance at each stage of the homebuying journey. He or she first will meet with you, learn about your homebuying goals and help you craft a homebuying strategy. A real estate agent then will keep you up to date about houses that match your criteria and set up home showings. And when you find a home that you want to buy, a real estate agent will help you submit a competitive offer and negotiate with a seller's agent on your behalf.
Let's not forget about the advice that a real estate agent will provide, either. A real estate agent is unafraid to be honest with you and will provide feedback throughout the homebuying journey. Also, if you ever have homebuying concerns or questions, a real estate agent is ready to respond to them.
Take the guesswork out of finding and acquiring your first house – employ a real estate agent, and you can receive plenty of support as you move along the homebuying journey.